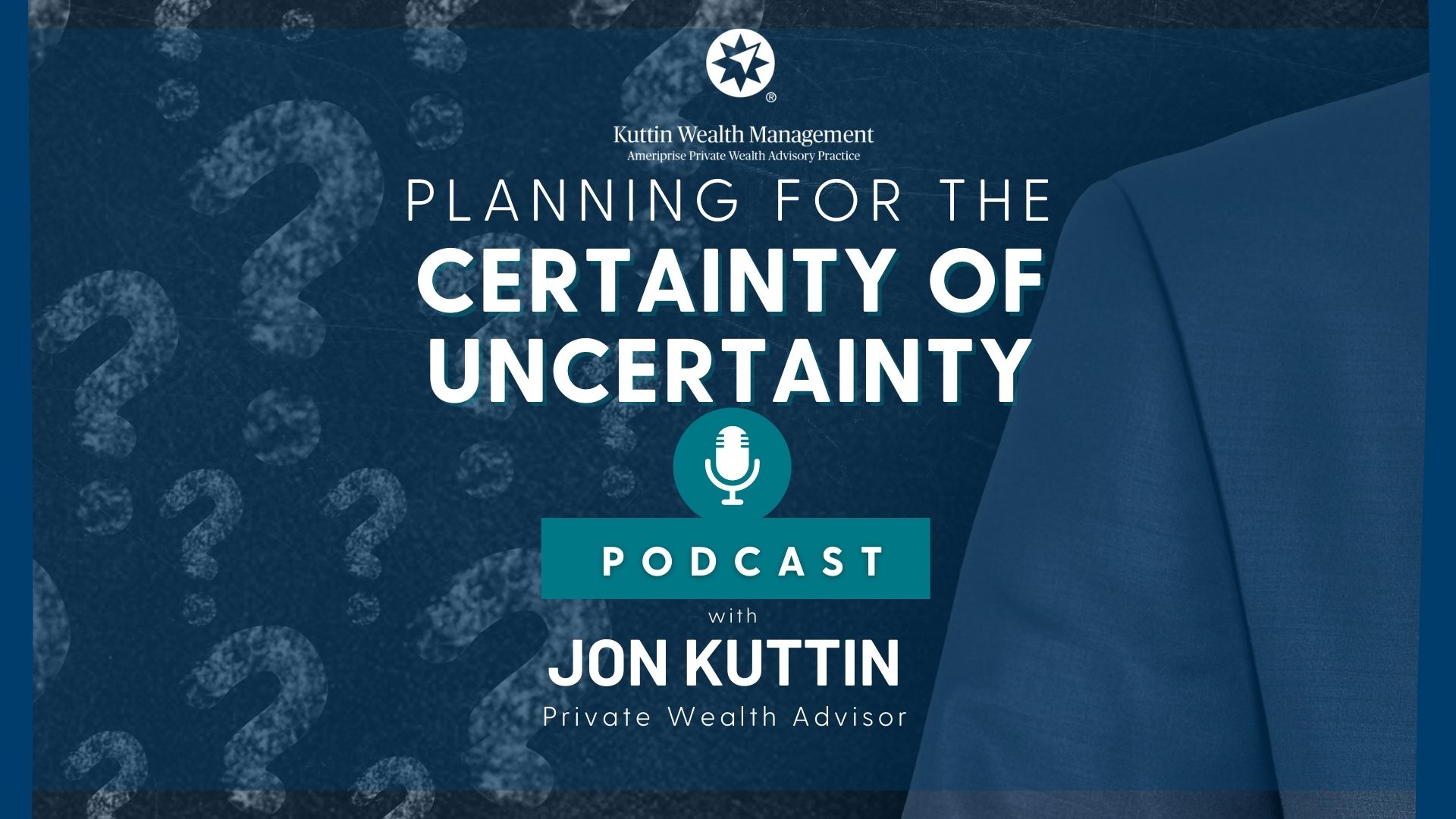 6. The Ongoing Financial Planning Process After the First Year, Part 2
Financial planning can help you achieve your long-term financial goals for yourself and for your future generations.
In part two of this two-part mini-series, Jon Kuttin, CRPC ®, AAMS ®, AWMA ®, CMFC ®, CRPS ®, Private Wealth Advisor, discusses how an ongoing client-advisor relationship at Kuttin Wealth Management, a private wealth advisory practice of Ameriprise Financial Services, LLC., helps you secure your financial future and cope with potential life uncertainties.
Jon discusses:
How the practice's four seasons of advice help you remain financially proactive

How Kuttin Wealth Management helps clients remain deeply connected with advisors

Benefits of involving every member of your family in the financial planning process

Reasons to consult an advisor even if you feel you can manage your own finances

And more!
Resources:
Connect with Jonathan Kuttin:
(631) 770-0335

Toll-free: 800-445-4595
Podcast: Play in new window | Download | Embed
Subscribe: Spotify | iHeartRadio | Stitcher | TuneIn | RSS | More