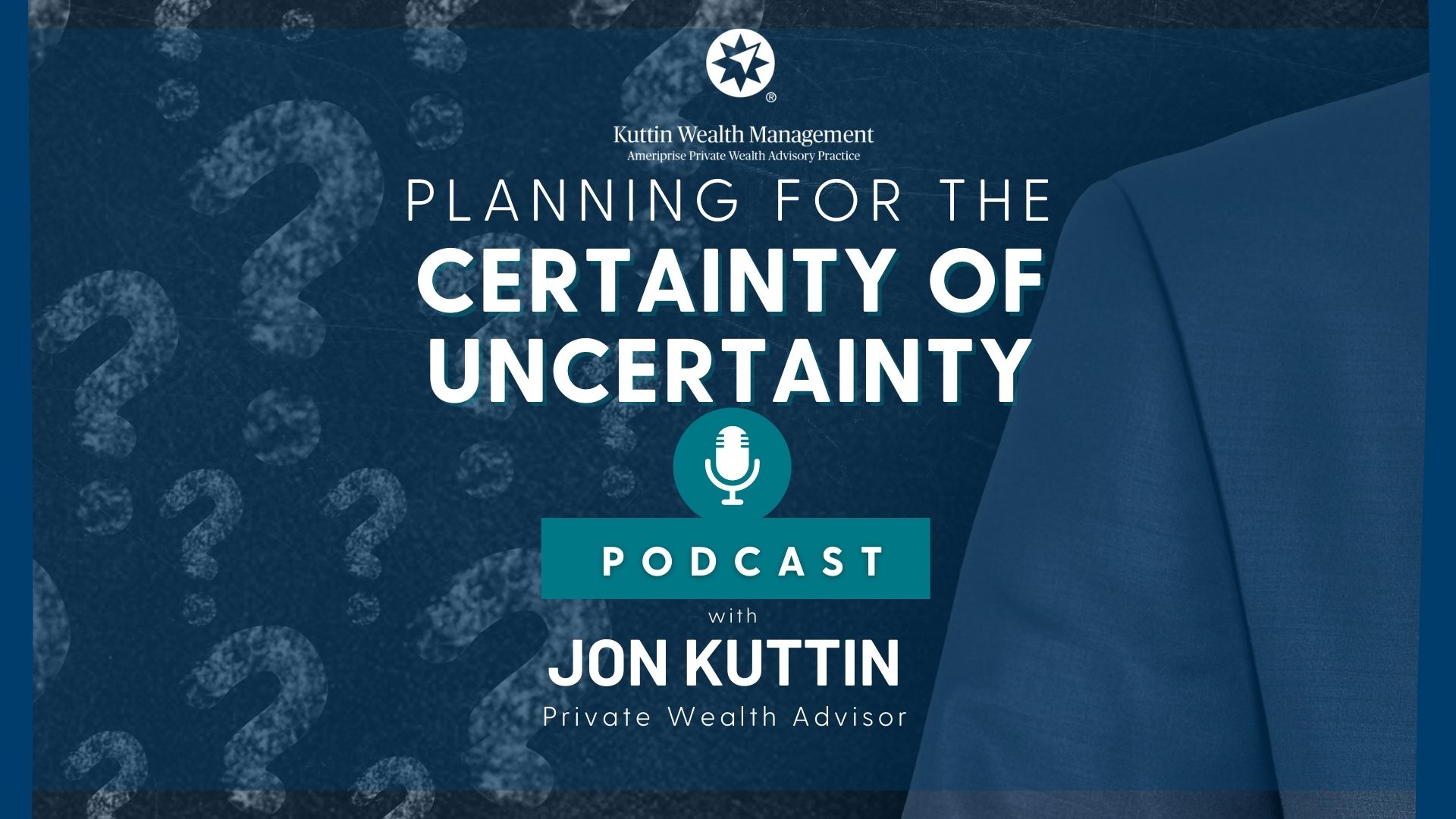 4. Great Advisors Are Great Leaders
One of the true hallmarks of a great financial advisor is their ability to influence their clients' decisions in ways that help them stay on the path to achieving their personal goals.
In this episode, Jon Kuttin,  CRPC®, AAMS®, AWMA®, CMFC®, CRPS®, Private Wealth Advisor, discusses how true leadership enables advisors to help their clients make tough financial decisions. He also shares his sound money management philosophy, and how it helps you find smart places to get the money you need to achieve your goals.
Jon discusses:
The importance of client and advisor alignment 

How Kuttin Wealth Management, a private wealth advisory practice of Ameriprise Financial Services, LLC, coaches advisors to be influential leaders

Ways to apply the three-bucket strategy to financial planning

Reasons to attach every dollar to a specific goal

And more!
Connect with Jonathan Kuttin:
(631) 770-0335

Toll-free: 800-445-4595
Podcast: Play in new window | Download | Embed
Subscribe: Spotify | iHeartRadio | Stitcher | TuneIn | RSS | More