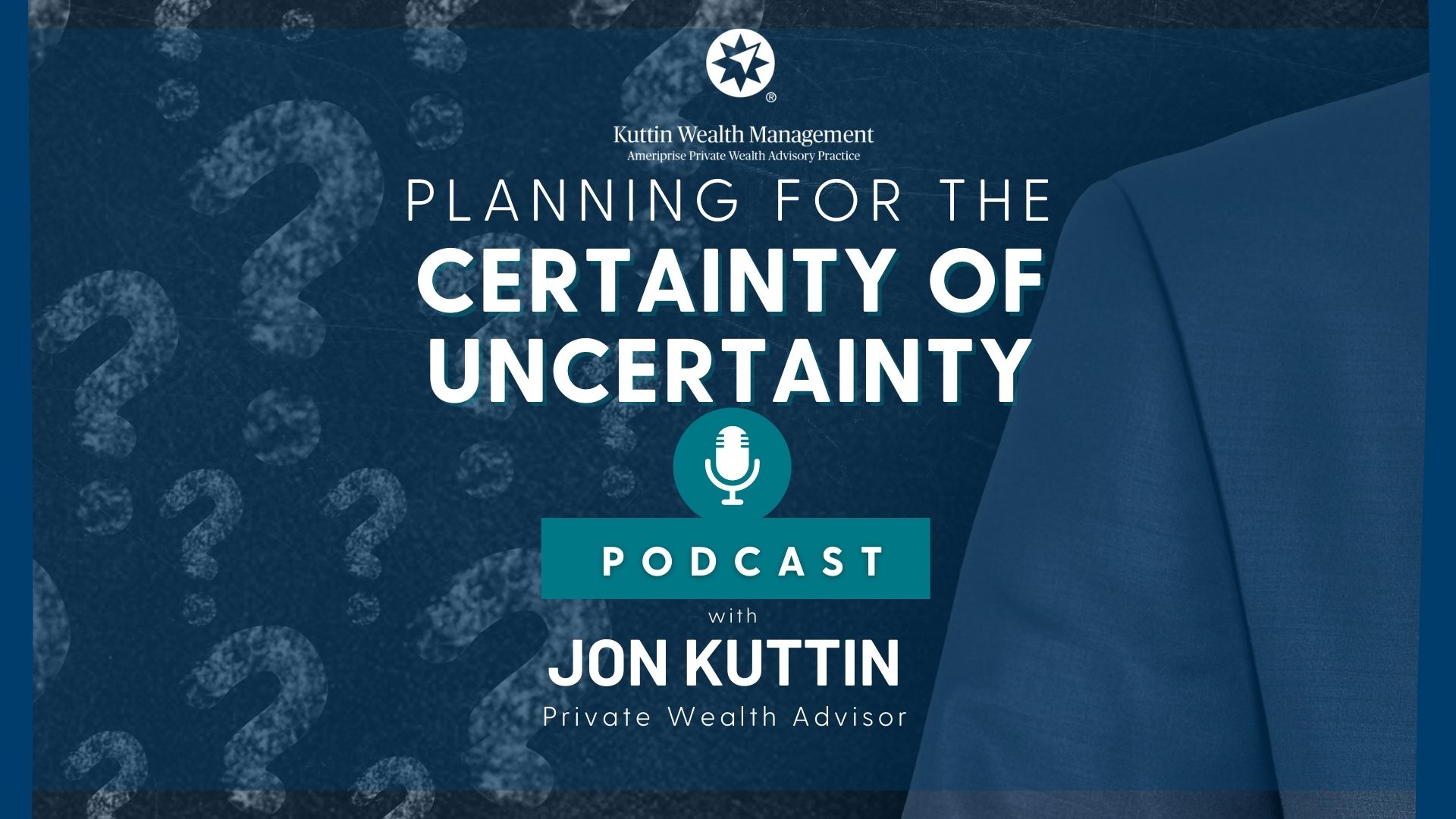 Want To Find the Right Advisor? Ask These Questions Before Hiring (Ep. 9)
Want To Find the Right Advisor? Ask These Questions Before Hiring (Ep. 9)
You'll likely work with your financial advisor for several years, share your personal finances with them, and discuss critical family issues.
So it's important to take the time to find the right advisor — one you enjoy working with!
In this episode, Jon Kuttin, CRPC®, AAMS®, AWMA®, CMFC®, CRPS®, Private Wealth Advisor, provides a list of questions you can ask advisors before hiring them so that you can ensure your goals and values are aligned with their services.
Jon discusses:
How people with minimal financial knowledge can effectively interview advisors

What you should know about an advisor's education and fee structure

The number one question you should ask every advisor

The importance of finding the right advisor

And more!
Connect with Jonathan Kuttin:
(631) 770-0335

Toll-free: 800-445-4595
Podcast: Play in new window | Download | Embed
Subscribe: Spotify | iHeartRadio | Stitcher | TuneIn | RSS | More