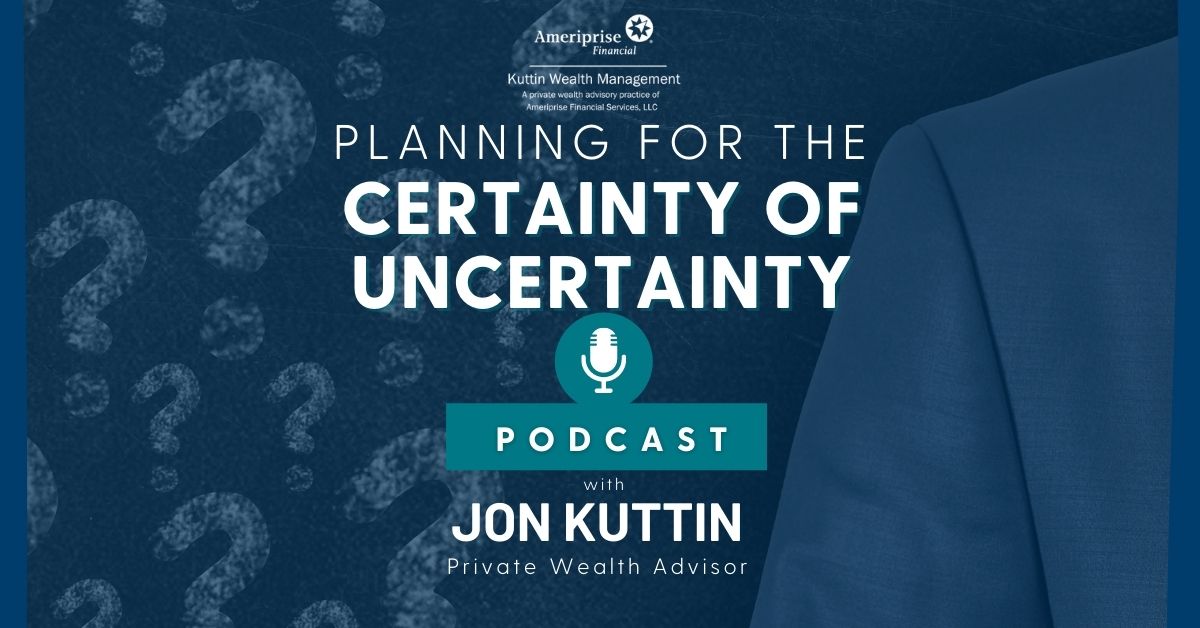 What Does It Mean To Plan For the Certainty of Uncertainty? (Ep. 11)
What Does It Mean To Plan For the Certainty of Uncertainty? (Ep. 11)
Will you need long-term care? Will you need insurance? How will the stock markets behave over the next few years?
No one knows! But one thing is certain – your life is filled with uncertainty.
In this episode, Jon Kuttin, CRPC®, AAMS®, AWMA®, CMFC®, CRPS®, Private Wealth Advisor, talks about the different "What Ifs" that you should plan for while building your financial plan.
Jon discusses:
Why it is important to plan for the certainty of uncertainty

The three-bucket theory that helps you manage your financial risk

Difficult, but crucial, conversations that you should have with your advisor

Various training tools used by advisors at Kuttin Wealth Management, a private wealth advisory practice of Ameriprise Financial Services, LLC

And more!
Connect with Jonathan Kuttin:
(631) 770-0335

Toll-free: 800-445-4595
Podcast: Play in new window | Download | Embed
Subscribe: Spotify | iHeartRadio | Stitcher | TuneIn | RSS | More