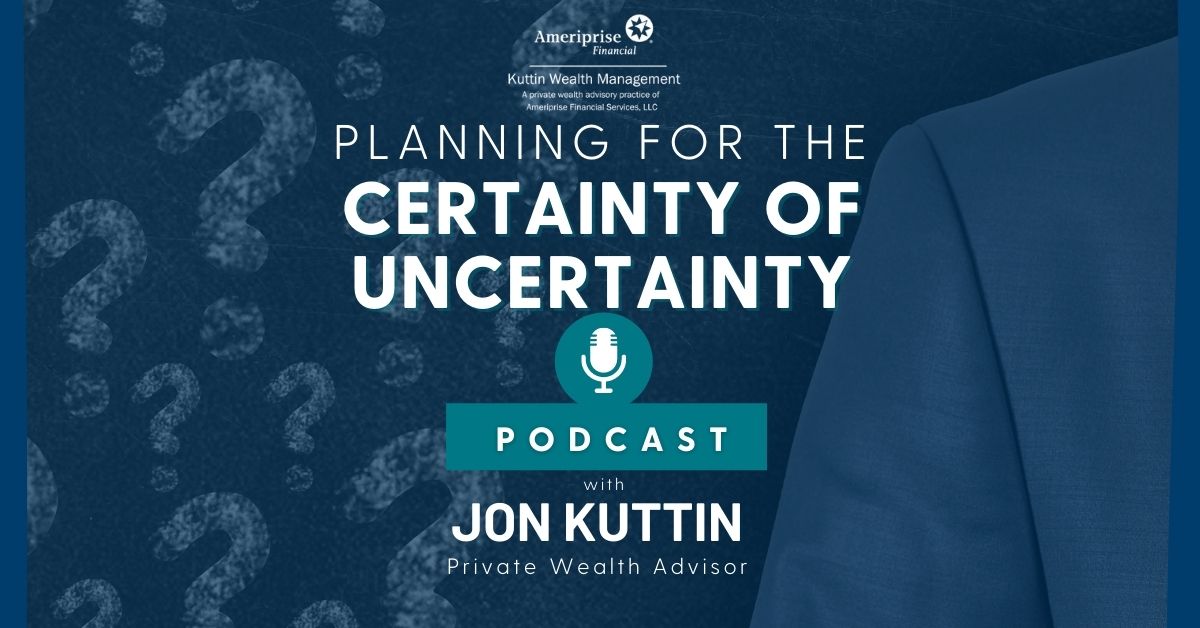 Common Financial Myths and Misconceptions — Part 1 with Jon Kuttin and Aaron Schenkman, RFC® (Ep. 24)
Common Financial Myths and Misconceptions — Part 1 with Jon Kuttin and Aaron Schenkman, RFC® (Ep. 24)
"I'll make less money if I get a raise into a higher tax bracket."

"I don't have enough money to invest."

"I don't need to plan for retirement now. It's still far away."
Common misconceptions like these often stop people from achieving their financial goals.
In this episode, Jon Kuttin, CRPC ®, AAMS ®, AWMA ®, CMFC ®, CRPS ®, Private Wealth Advisor, and Aaron Schenkman, RFC®, debunk common myths and misconceptions — so you can make informed decisions!
Jon and Aaron discuss:
How progressive tax brackets work

Renting versus buying a house — some must-know considerations

How to manage the liquidity of your investments more effectively

Managing your emotions while investing

Why it is never too early to start saving for retirement

And more!
Connect with Aaron Schenkman:
Connect with Jonathan Kuttin:
(631) 770-0335

Toll-free: 800-445-4595
Podcast: Play in new window | Download | Embed
Subscribe: Spotify | iHeartRadio | Stitcher | TuneIn | RSS | More