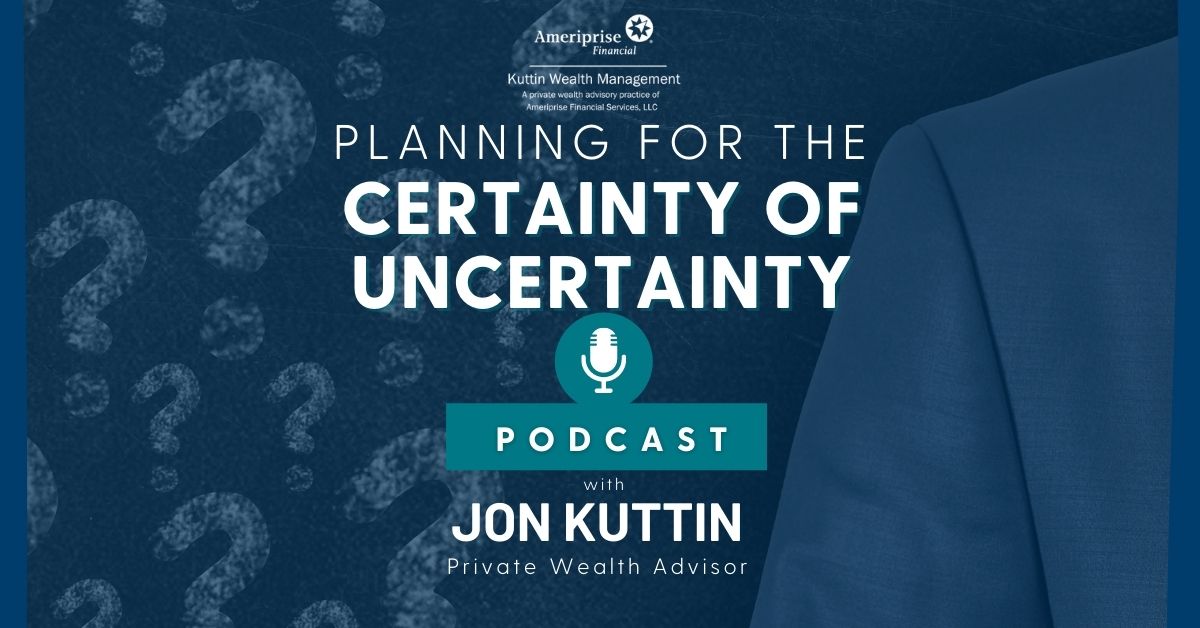 How to Talk About Finances With Your Aging Parents (Ep. 16)
How to Talk About Finances With Your Aging Parents (Ep. 16)
If you are approaching retirement, chances are you belong to the "sandwich generation," where you have to simultaneously look after your children and assist your aging parents.
This might be the ideal time to discuss financial matters with your parents. In other words, it's important to prepare for a time when your parents cannot take care of their finances anymore.
In this episode, Jon Kuttin, CRPC®, AAMS®, AWMA®, CMFC®, CRPS®, Private Wealth Advisor, shares tips to help you get the financial conversation started.
Jon discusses:
How to make it easier for your parents to accept the shift of power and financial control

Three things to keep in mind before initiating the financial conversation

Key action items after you've had the conversation

The benefits of involving a third-party professional (such as a financial advisor) in financial conversations with parents

And more!
Connect with Jonathan Kuttin:
(631) 770-0335

Toll-free: 800-445-4595
Podcast: Play in new window | Download | Embed
Subscribe: Spotify | iHeartRadio | Stitcher | TuneIn | RSS | More