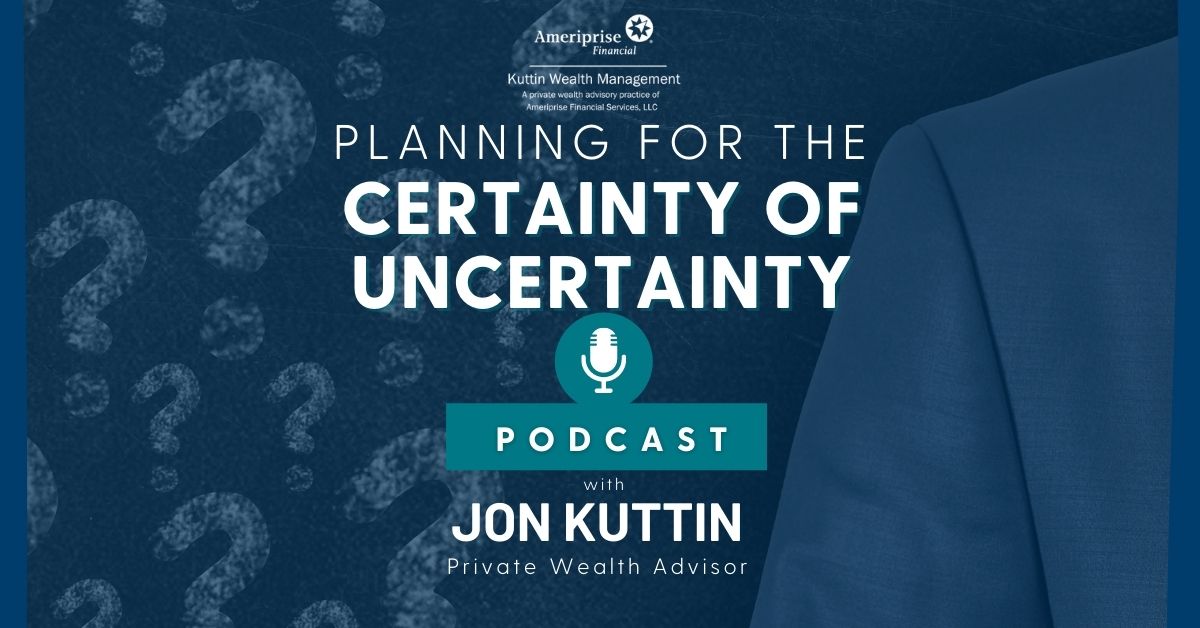 The Texas Team at Kuttin Wealth Management: Who We Are and What We Do (Ep. 15)
The Texas Team at Kuttin Wealth Management: Who We Are and What We Do (Ep. 15)
We believe that people can benefit from getting to know the advisor better before they start working with them.
Hence, we are dedicating this episode to introducing you to the team at Kuttin Wealth Management, a private wealth advisory practice of Ameriprise Financial Services, LLC.
In this episode, David Dick, financial advisor and managing partner at Kuttin Wealth Management, introduces you to various members of our team (spread across multiple locations throughout the country) while unveiling the value each of them adds to our client experience.
David discusses:
Resources:
Connect with David Dick:
Connect with Jonathan Kuttin:
About Our Guest:
David Dick joined Ameriprise in 2004. He became a district manager in 2005 and later became a P1 Field Vice President in 2007. David spent the next three years rebuilding an office in Portland, OR. Then he got an offer to lead a franchise channel for Texas and New Mexico as a P2 Franchise Field Vice President. David did that from 2011 to January 2020. At which point his "lottery ticket hit," and joined the Kuttin Wealth Management family. David is happier than he has ever been in the financial services industry. 
Podcast: Play in new window | Download | Embed
Subscribe: Spotify | iHeartRadio | Stitcher | TuneIn | RSS | More